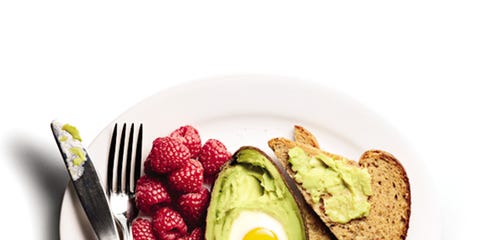 Levi Brown
Yields:

1

serving


Total Time:

0

hours

5

mins


1/2

avocado, pitted
1

large egg
1

slice whole-wheat toast
1/2
c.

raspberries
Cut a sliver off the side of the avocado so it can lie flat in a pan. Crack egg into the hole, cover, and cook over low heat for 2 minutes. Serve with toast and berries.
Avocado eaters weigh 7.5 pounds less, on average, than those who skip the superfood, per a recent study.
This content is created and maintained by a third party, and imported onto this page to help users provide their email addresses. You may be able to find more information about this and similar content at piano.io